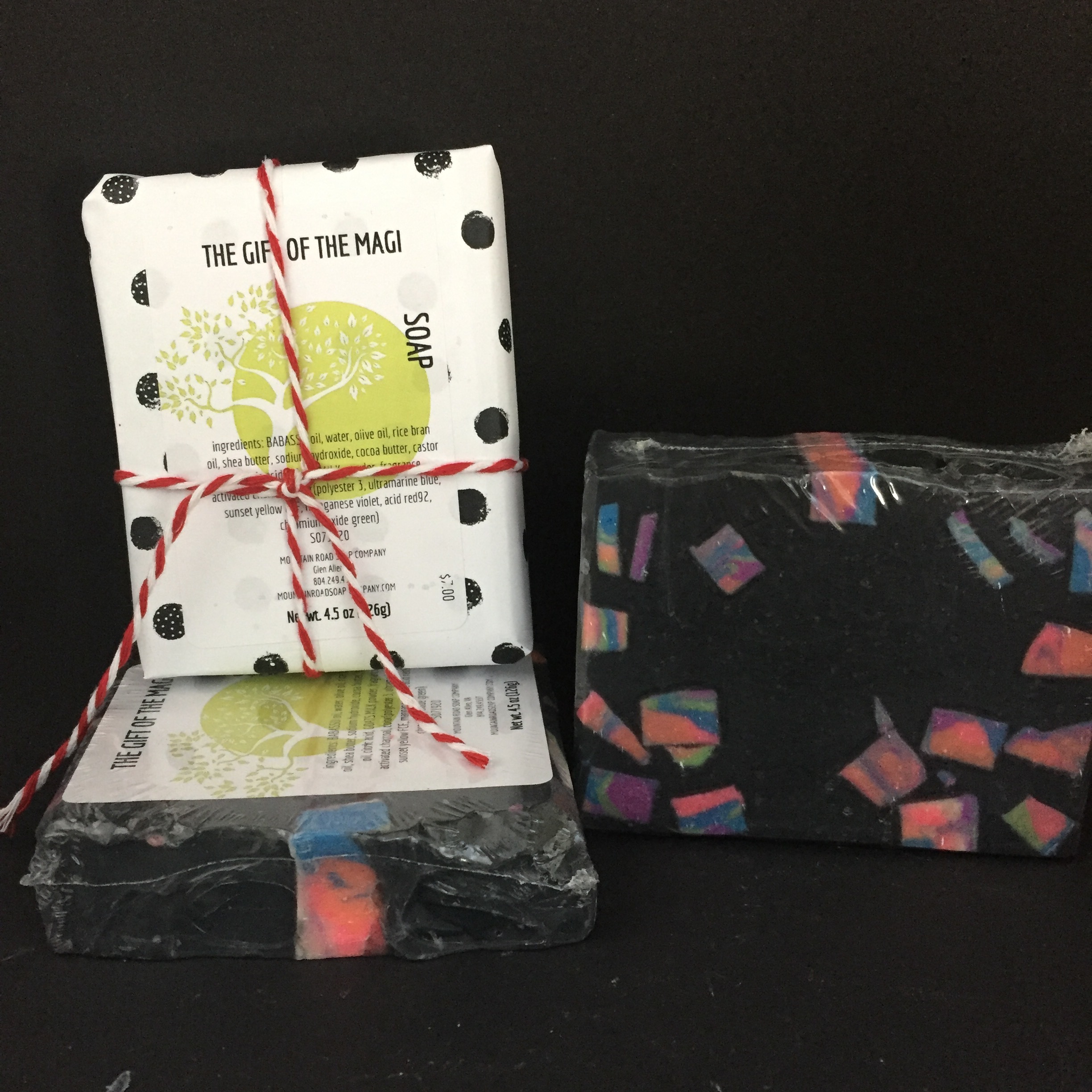 SOAP
CHRISTMAS-The Gift of the Magi with babassu oil and goats milk
For the Christmas season: I was thinking of the 3 wise men (MAGI) when I designed the pattern. I thought they were probably walking at night to see the new KING carrying their gifts (neon boxes). This is a very loose interpretation of the Christmas story!
ingredients: BABASSU oil, water, olive oil, rice bran oil, shea butter, sodium hydroxide, cocoa butter, castor oil, citric acid, GOATS MILK powder, fragrance, activated charcoal, color(polyester 3, ultramarine blue, sunset yellow FCF, manganese violet, acid red92, chromium oxide green)
These are a heavy bar most are 5 oz but there are 2 that are just under. Each is labeled correctly!